Aircraft Accident Investigation Course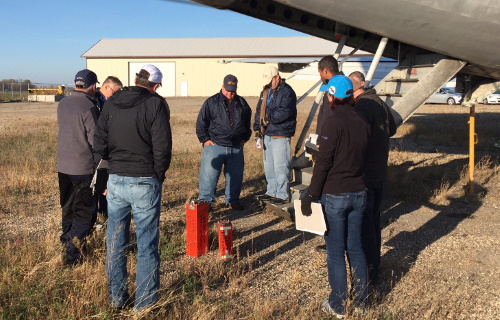 UND Aerospace and the Air Line Pilots Association (ALPA), in a cooperative effort, have designed and developed a 2½ day aircraft accident investigation course. Because the field phase of an accident investigation can be confusing, chaotic, and labor intensive, this "hands-on" course, using a Boeing 727 aircraft, provides participants experience analyzing and documenting a re-created aircraft accident. While not designed to solve aircraft accidents, the course places participants in the logistics involved in accident response, participation, on-scene investigation groups, and on-scene investigative techniques. Participants will be exposed to many of the same investigative groups used by the National Transportation Safety Board. The course is designed for those individuals who may need to participate, or become parties involved, in an aircraft accident investigation, such as persons associated with:
flight departments
flight schools
aircraft manufacturers
insurers
air carriers
government
law firms
law enforcement
crash/fire/rescue departments
Because this course is hands-on and on-site, class slots are limited. The course takes place at the Grand Forks International Airport, located five miles west of Grand Forks, ND.
Register

The course will be offered on the following sets of dates:
May 22-25, 2023
October 16-19, 2023
NOTE: There are no refunds for cancellations within 30 days of the course start date.