Alumni
Opportunities to Give
Your gift of any amount goes a long way in directly impacting UND Aerospace students. From competition teams to weather balloon research, there are many ways to make a difference.
Flight Operations Center
We are embarking on a lead philanthropic project to build a state-of-the-art Flight Operations Center. The new facilities will reflect the quality of education our students receive at the world's leading collegiate aviation training program.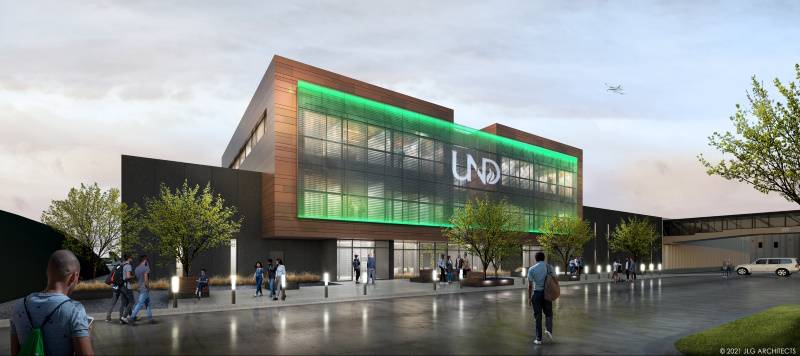 Annual Fund
Support the area of greatest need within the John D. Odegard School of Aerospace Sciences.
John D. Odegard School of Aerospace Sciences Annual Fund
Aerobatic Team
Support the UND Aerobatic Team with a contribution to the UND Aerobatic Team Fund.
ESSP Community Garden
The UND Urban Community Garden grows affordable, fresh produce for the UND community.
Frozen Force Air Race Classic Team
The UND Frozen Force team competes annually in the Air Race Classic to preserve and promote the tradition of pioneering women in aviation.
Flying Team
Support the UND Flying Team's tradition of excellence by giving today.
Weather Balloon Initiative
Your support goes to the Atmospheric Science Priority Needs Fund which helps financially support programs like the Weather Balloon initiative.