Space Studies Symposium 2019
Wednesday, May 8th - Thursday, May 9th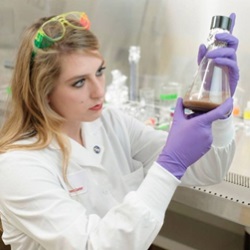 Please join us for the third annual Space Studies Symposium (S3) event, held in Grand Forks, ND (brought to you by the Dakota Space Society).
S3 2019 will feature:
The Space Studies Symposium was conceived as a way to bring the Space Studies community together and tap the exceptional network of alumni and current students to discuss research, develop collaborations and make connections throughout the multidisciplinary fields of space science. It is our goal not only to focus within, but to attract scientists and engineers from without, and in so doing establish UND Space Studies as an epicenter of space science and research.
Content will be solicited from all areas of space science. Topics of interest include, but are not limited to:
Astrobiology
Planetary Science/Geology
Commercial Space Endeavors
Robotic Exploration
Astronaut Programs
Rocket and Propulsion Technology
Life Support Systems
In Situ Resource Utilization
Extreme Environments
Military Space Endeavors
International Space Station Research
Human Spaceflight
Impact of Space Technology
Exploration Technologies
Astronomy
Cosmology
Astronaut Physical and Mental Health
Space-Related Technology