Aviation
Gain the best education and training possible at the world's most comprehensive aerospace university.
Highly-respected by the aviation industry, the John D. Odegard School of Aerospace Sciences offers a liberal arts core curriculum combined with a professional aviation education in a variety of specialties.
Graduate Programs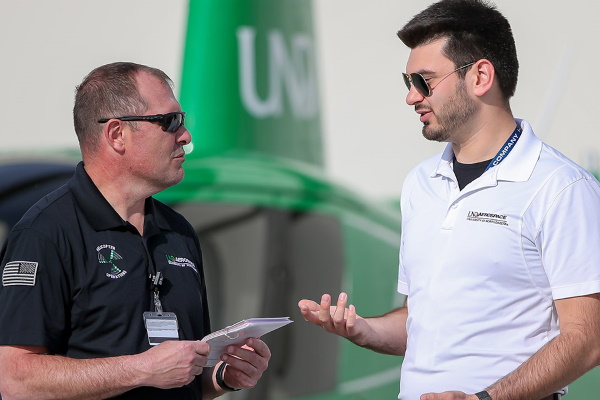 Aviation (M.S.)
Elevate your career opportunities with one of the strongest graduate aviation advanced degree programs in the country.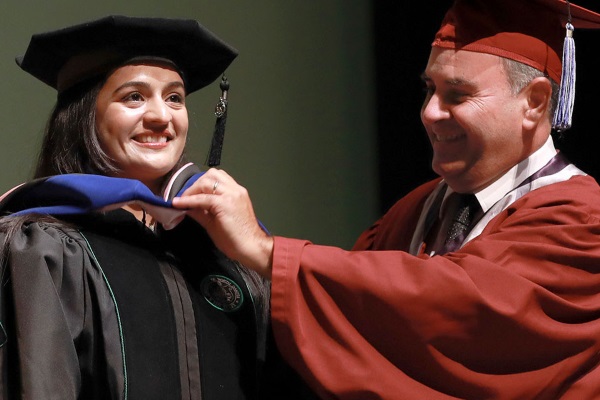 Aerospace Sciences (Ph.D.)
Become part of the next generation of aerospace leaders to oversee cutting-edge advancements in aviation and space.
Minors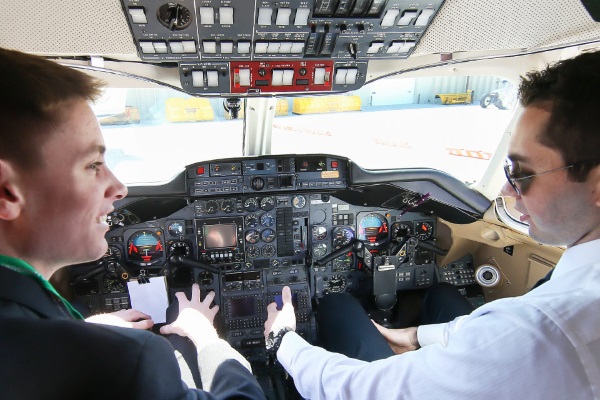 Aviation Management
Learn about all business aspects of aviation to maintain a successful flight operation.
Professional Flight
Earn your professional pilots license while completing your non-aviation major.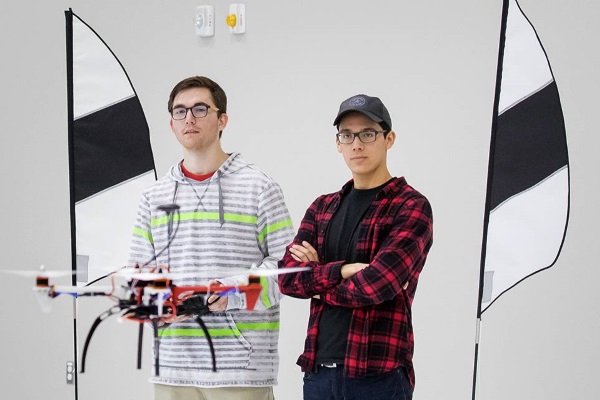 Unmanned Aircraft Systems
Gain expertise in a distinctive, fast-growing program at the first university to offer a degree in UAS.
What sets UND's Aviation Department apart?
World-renowned academic excellence
Largest collegiate training fleet in the world
State-of-the-art facilities
7 aviation degrees
Liberal arts core curriculum
landings performed last year
Mission
Working together, we will deliver the highest quality education, research, and service in aviation and related disciplines to our students, our college, and the worldwide aerospace community.
Objectives
Create graduates that harbor excellent aviation technical abilities: Produce future aviation professionals that possess the greatest knowledge and technical abilities possible prior to entering the aviation community.
Strive for human excellence through the use of a liberal education: Provide students with a well-rounded educational experience that enhances communication, team work, and leadership skills while fostering an appreciation for other cultures.
Instill characteristics that will fully develop our student's human potential: By inspiring students to pursue life-long learning, it is our goal to prepare students with an understanding and acceptance to changes or challenges they may face in the aviation industry.
Promote a solid foundation for the continued utilization of technology: Due to ever-changing technology demands in the aviation industry, we provide a foundation of knowledge for current technology use and future applications.
Provide skills to build and promote a culture of safety in the aerospace industry: Emphasize our vitally important role in the transfer of new information and the building of a culture of safety throughout the aviation community.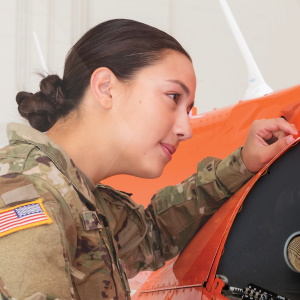 Meet Hanna Sampel
Major: Commercial Aviation
"[B]oth UND and ROTC have afforded me the flexibility to study fixed wing, rotary and autonomous aviation systems. . . . [T]he top notch training in all different aviation disciplines that are available through our world-class Aviation Program is preparing me to excel in my future endeavors."