Physiology Training
As an aviator, your refined decision-making and problem-solving abilities are crucial during times of extreme stress. It is one thing to read about hypoxia, spatial disorientation, visual illusions, and supplemental oxygen, but it is another thing entirely to experience it firsthand. Just like practicing V1 cuts and other mechanical emergencies, you may have only moments to respond correctly when faced with a physiological problem. At UND Aerospace, our aerospace physiology instructors have the experience and knowledge to thoroughly prepare you for such situations, enabling you to promptly recognize a problem and act quickly and effectively to resolve it.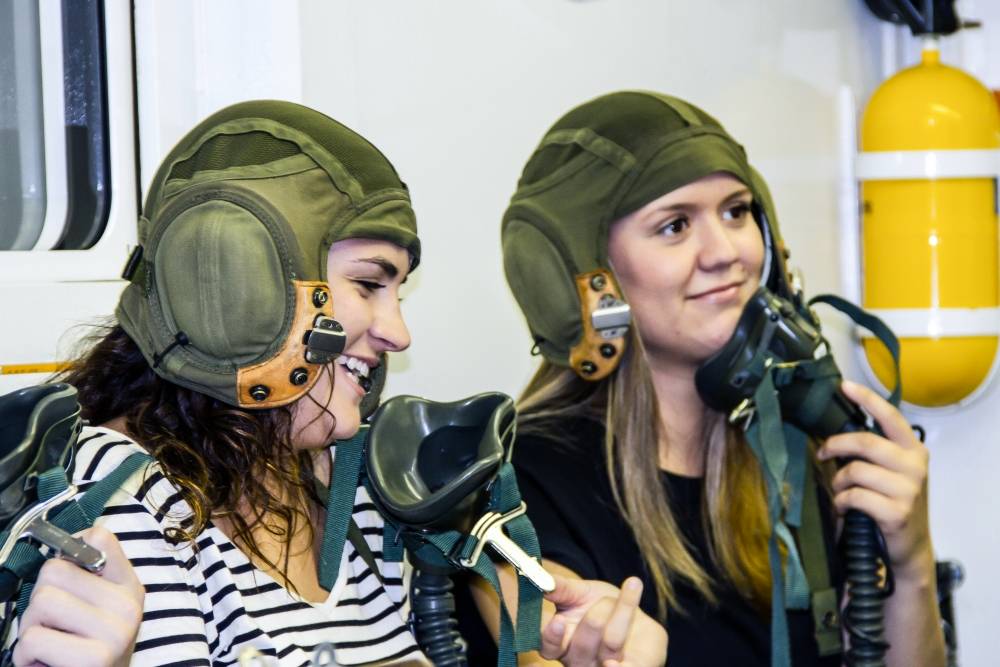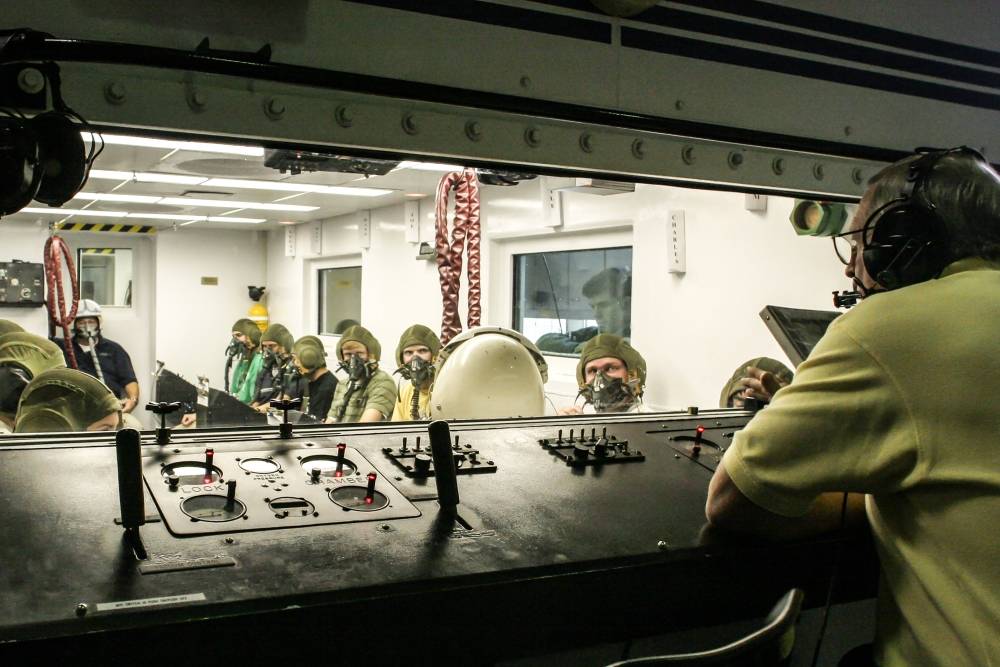 Altitude Chamber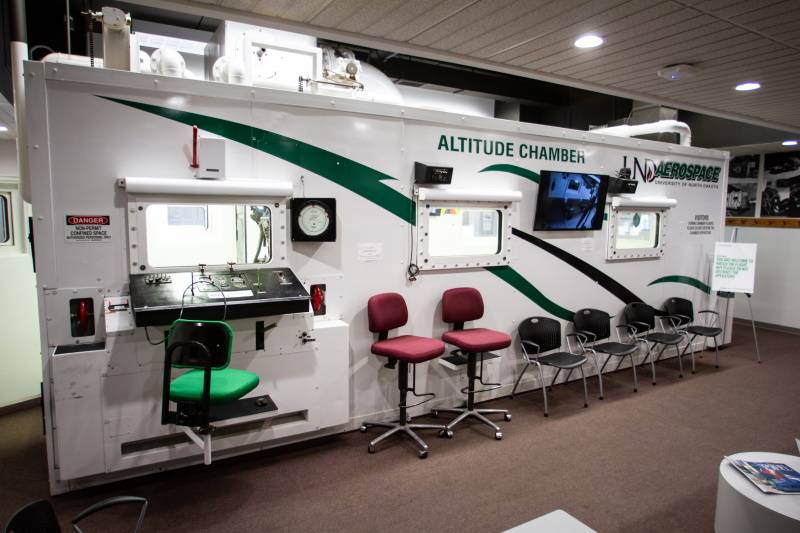 Our altitude chamber is used for both aviator training and research. Capable of altitudes in excess of 80,000 feet, it is used to teach flight crews the physiological effects of high-altitude flight in a safe training environment.
Spatial Disorientation Simulator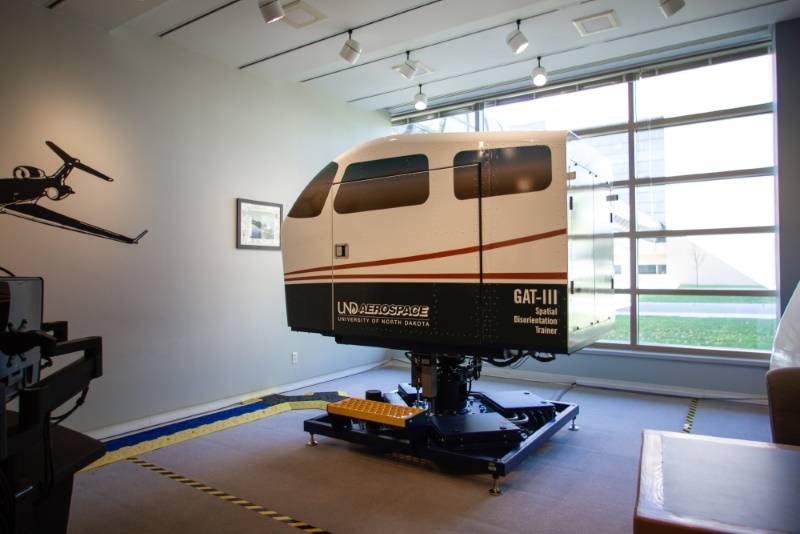 The General Aviation Trainer (GAT III) is an aircraft trainer that combines basic flight training, instrument training and Spatial Disorientation (SD) training in one platform. The GAT III features a single reciprocating engine, propeller driven flight model, and realistic, computer generated instrumentation.
The GAT III features an enclosed cockpit, realistic flight controls, and a textured high-quality out-the-window display to provide a highly-realistic training environment. The 3-axes motion system is precisely-coordinated with the visual display and the flight control inputs to provide a high-fidelity learning environment.