Airplanes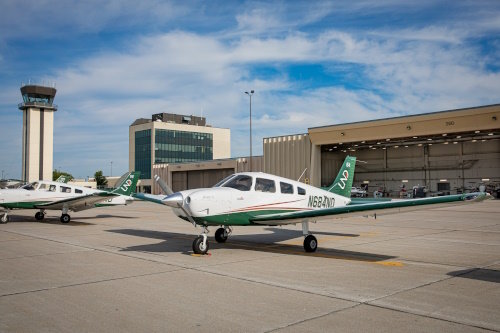 Piper Archer
The Piper Archer is one of the most reliable airplanes in collegiate flight training. Students will fly the Piper Archer for the majority of their flight training from Private Pilot through Flight Instructor certification. With a 180HP Lycoming engine and an advanced Garmin G1000 NXi avionics suite that includes ADS-B traffic awareness, the Piper Archer is a modern and very capable airplane to prepare our students for their future in the aviation industry.
---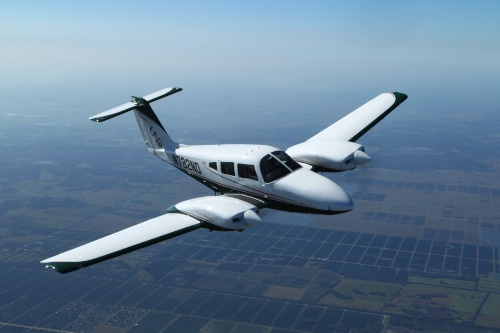 Piper Seminole
The Piper Seminole is our multiengine airplane used to teach advanced operations and procedures. Together, the Piper Seminole and Archer complement each other, allowing students to seamlessly transition between the two airplanes. In addition to the Garmin G1000 NXi avionics suite, the Piper Seminole has a Garmin two-axis autopilot used to prepare our students for the advanced operations in today's aviation industry.
---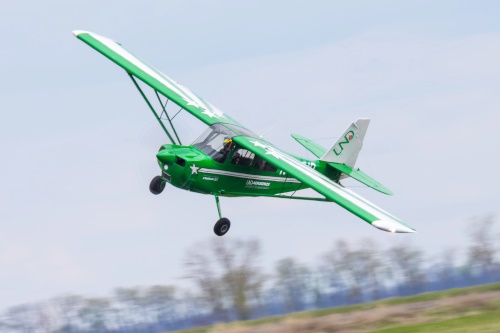 ACA Super Decathlon
UND operates two American Champion Super Decathlon airplanes. The Decathlons are primarily used for aerobatic training and upset recovery and spin training. Our Aerobatic Team continues to have great success in National competitions using these airplanes.
---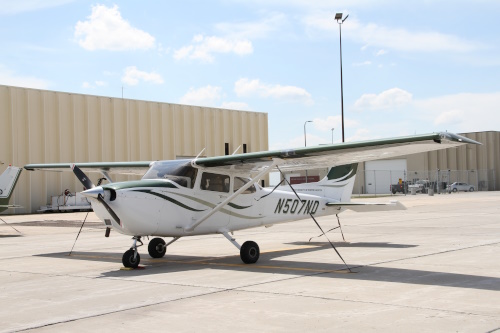 Cessna 172S
With Cessna's proven reliability, the Cessna 172S is an excellent all-purpose trainer. The Cessna 172 is equipped with the Garmin G1000 and ADS-B. The Cessna 172 is used for a portion of our primary training and is also available to conduct spin training.
---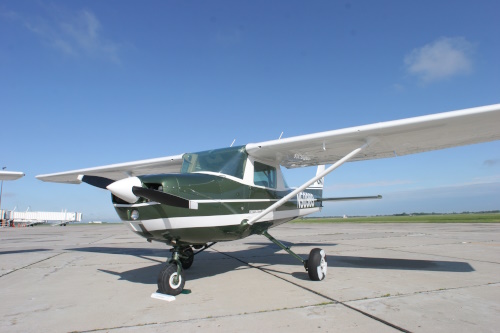 Cessna 150
The UND Flying Team operates three Cessna 150 airplanes competing in collegiate matches around the country throughout the year. Our Cessna 150s are a piece of history for UND Aerospace, as these airplanes were some of the first aircraft purchased by John D. Odegard during the creation of the flight school. UND Aerospace recently reacquired the Cessnas and have made them a part of the school's collegiate program.
---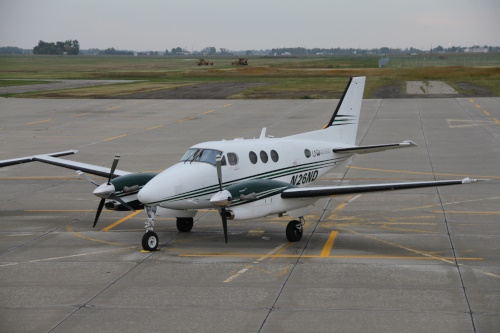 Beechcraft King Air
The Beechcraft King Air C90GTi is a turbine airplane used for high-altitude and high-performance flight training. The King Air C90GTi is equipped with Proline Fusion avionics, the latest advancements in touchscreen technology, which help our student correlate to systems used in the airline and corporate industry. The airplane allows students to grasp the necessary experience to operate an air-transport category airplane while remaining in the flight training realm of their education.
---
Cub Crafters Top Cub
The Cub Crafters Top Cub is a utility aircraft that teaches students the skills required not only for a float plane pilot, but also a tail wheel pilot. UND transforms the airplane from a floatplane in the summer to a tail wheel plane during the other seasons. Students have the opportunity to obtain a seaplane rating or a tail wheel endorsement; a beneficial addition to their pilot certificates.
---
Piper Training Devices
UND operates multiple aviation training devices that match the appearance and operations of the Piper Archer and Seminole. The Frasca aviation training devices are used in conjunction with the airplanes to provide the students with a well-rounded flight training experience. With a 210° visual screen students are able to practice operations and procedures that they are not able to in the airplane such as adverse weather, in flight emergencies, and inoperable equipment while being safely on the ground.
---
CRJ Training Device
UND Aerospace operates a Frasca Full Flight Trainer for the Canadair Regional Jet (CRJ) training program; this Bombardier CRJ qualifies as an FAA Flight Training Device Level 5. The FTD is complemented by a Rockwell Collins FMS (Flight Management System) and the associated Rockwell Collins FMS training software integrated with a CRJ-type specific environment. This comprehensive package of training hardware and software allows UND Aerospace to offer its students the ability to transition into airline training with relative ease. Many airlines have commented how well UND graduates perform during initial training as a result of UND's CRJ program.
---
Virtual Reality Training Devices
UND offers its students virtual reality (VR) training devices with customized software that closely simulates the Piper Archer. An immersive virtual environment and 360° view, combined with realistic hands-on flight control hardware, create an engaging flight simulation experience that allows for training opportunities not previously available in PC-based training devices. The VR training devices also offer the flexibility of simulating virtually any aircraft.